Welcome to Bunyip Primary School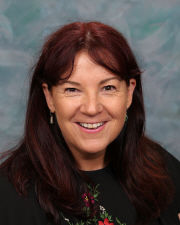 My name is Jenny Dowsett and I am very proud to be the Principal of Bunyip Primary School. Previously I was a Principal in Moe for 6 years and prior to that Principal at Nambrok-Denison for 5 year. I also enjoyed 17 years as a classroom teacher in Moe and Boolarra. I have been to both Singapore and China on study tours to look at their education systems and make comparisons to the strengths within the Australian education system and opportunities for change and improvement.

At Bunyip Primary School our number one purpose is to provide all of our students with an excellent education that will equip them for their future.

The core values that underpin our whole school are Respect, Responsibility and Resilience. The school has implemented School Wide Positive Behaviour Support. This has included the teaching of agreed school values of Respect, Responsibility and Resilience, the development of an expectations matrix and the introduction of an acknowledgement system to recognise when expected behaviour is demonstrated. We have a whole school approach to student wellbeing that includes positive strategies that focus on the promotion of constructive relationships, student resilience and individual wellbeing.

We maintain a strong focus on Mathematics and English. Our staff work in teams to collect, analyse and effectively use data to plan for student learning and track improvement. Out staff continuously reflect on the impact of their teaching on student learning outcomes. We have a sustainable model of curriculum delivery, appropriate assessment and the capacity to 'track' the performance of every student to ensure future success. Our teachers participate in Action Research as a continuous part of their Professional Development.

Our students are included in the conversation about their learning and are supported to set learning goals and work towards the achievement of these. Students have been engaged in the learning conversation through the introduction of Student Friendly Growth Trackers and as active participants in parent/teacher conferences.

Student engagement has been well catered for through the provision of a range of extracurricular activities and specialist classes. Students currently participate in specialist classes for Science, Art and Library. Staff work hard to ensure programs and learning at Bunyip PS is both stimulating and engaging. Students have the opportunity to participate in Chess club, private tuition for guitar and keyboard and numerous sporting activities .

We enjoy strong support from our parents, School Council and the Parents and Friends Association (PFA) and we enjoy an excellent reputation in the school and wider community. In the last 12 months our PFA have fundraised and installed synthetic turf and a new playground. Both of these projects have added to the environment for our students.

Most importantly, we really care about each and every student at our wonderful school.